SMART MACHINE TOOL
Dynamic International has opened a new U.S. owned factory in Korea called Smart Machine Tool Korea (Smart Korea).
"The first machine tool shipments will be in April 2019, with target production ramping up to 80 to 100 machines per month by the end of 2019," said a Smart Machine Tool spokesperson.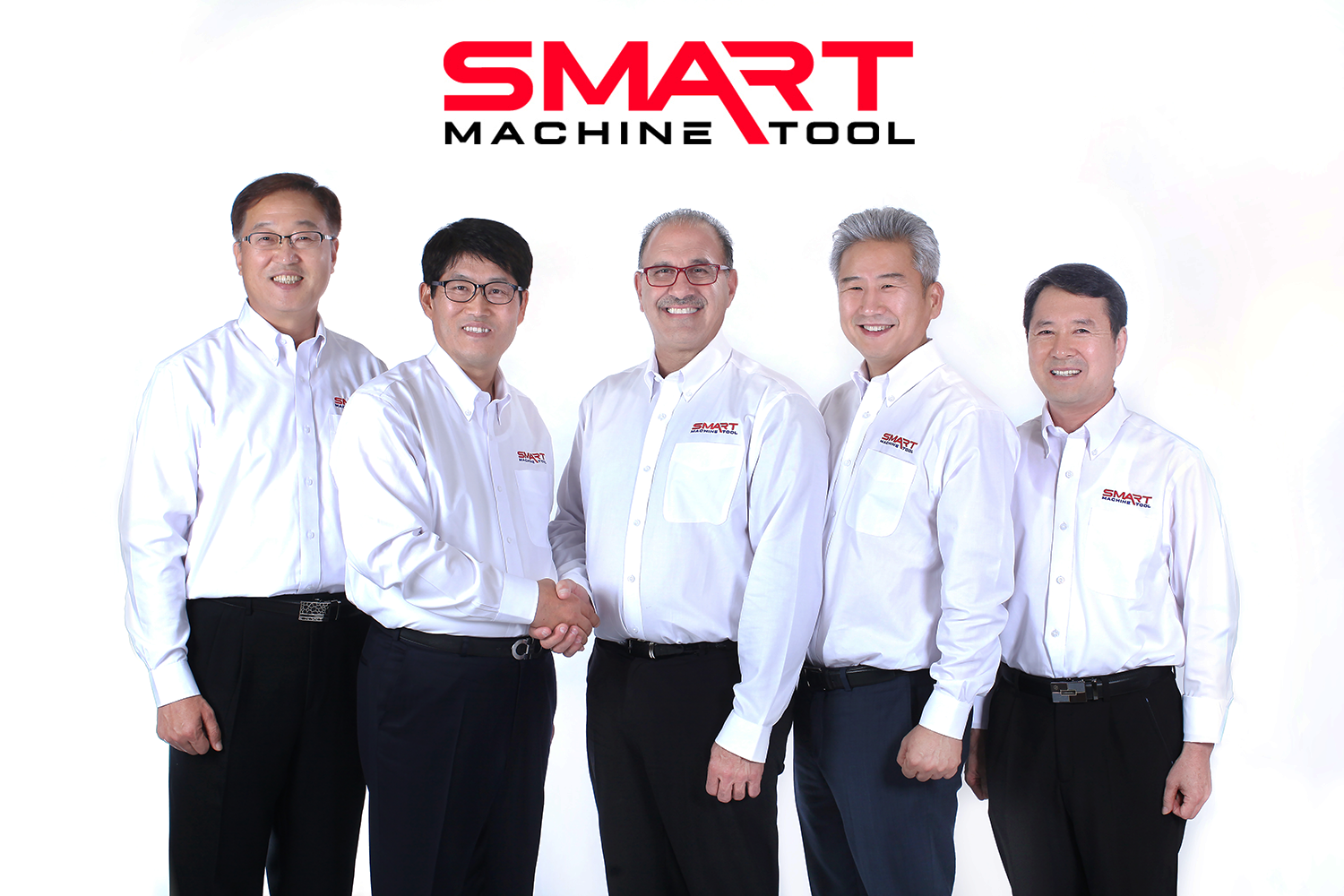 With over 100 years of combined experience in the machine tool industry, Jong B. Won, Jong C. Kim and Jong W. Shin were the original members of Samsung Machine Tools before joining Smart
Korea. They are shareholders of Smart Korea and serve as CEO, the Head of Manufacturing and the Head of Engineering and Design, respectively. Brian Whang started at Hyundai in 1993 and has spent the past 20 years in sales and finance at Dynamic International. He is a lawyer and CPA and serves as CFO for Smart Korea. Richard Layo, the Owner of Dynamic International, started a Wisconsin based dealership in 1986, and started importing high-end CNC machines tools in 1999 from Japan, Korea, Taiwan and Europe. He is a major shareholder of
Smart Korea and serves as Chairman.
Layo said, "The Smart Machine Tool difference is the team's knowledge of product design, engineering and understanding what the market needs. We have developed our machine models with the end-users' needs in mind, and we will be offering these machines through exclusive distributors to the North American market. With the user in mind, we have developed CNC lathes ranging from 10-inch to
thirty-inch chucks."
Layo started Dynamic International as a local distributer of machine tools in Wisconsin with OKK as the flagship
product. As the distributorship and the customer base grew, the demand for unique cost-effective machines also grew. In 1999, Dynamic turned to importing as a way to bring these solutions to customers. In 2009, Dynamic International built an importing relationship with Samsung Machine Tools, offering horizontal turning lathes and vertical machining centers. In 2018, after seven years and selling 2,700 machines, Dynamic International pursued the branding of its own machine tools under the Smart Machine Tool name.
"The combined 35 plus years as a distributor and 20 plus years as an importer have helped Dynamic International
and Richard Layo to have a unique understanding of customer and distributor requirements. Seeking out the best possible combination of rigidity, quality and value for the North American market has led us to open the U.S.-owned factory Smart Machine Tool Korea (A Dynamic International subsidiary)," said
the Smart Machine Tool spokesperson.
"The key to success is knowledge and staying agile," said Richard Layo.
---
---